We recognize that all of our patients are unique and deserve to receive dental care that reflects their individual needs. Our experienced and talented dental team is committed to working with you and your family to create a comfortable, stress-free, and rewarding dental experience every time you visit our practice.
We are pleased to welcome you and your family, and we look forward to working with you.
---
Heather
Heather has been with our office since April 1997. She attended the Davis Applied Technology College for dental assisting. After assisting for a few years, she changed positions and has worked as a receptionist. Her role is now the office manager where she oversees all scheduling, insurance, treatment planning, and patient accounts.
She enjoys traveling, spending time with her family, and reading.
Diane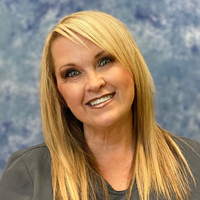 Diane is a registered hygienist, a graduate from Weber State University and had been in practice since 1984.
She worked for Dr. Rand T. Mattson from 1986-2019 and together they developed a nationally recognized hygiene program. Their program was nationally recongized as the 2011 ADA Adult Preventive Praced of the year.
Diane now works for Dr. Clark and together they continue to are for their patients utilizing technology and education to achieve the highest standard of care possible. Diane loves her family, her fur babies, the mountains, the beach, concerts and beautiful stippled gums!
Jerolyn
Jerolyn has been working in the dental field since 2006. She loves taking care of patients and wants to help them be as comfortable as possible when in her care. Jerolyn says "Working with Dr. Miller and her co-workers is what makes getting up early to come to work easy and fun!
Jerolyn was born and raised in Star Valley Wyoming. She has lived in California and PA before settling in Utah. She has 2 daughters and gained 4 more daughters and a son after marrying her husband Steve; together they have 12 grandchildren. Jerolyn enjoys traveling, spending time with her grandchildren, and crafting.
Brandi
Brandi has worked in the dental field since 2008. She graduated from Weber State University's dental hygiene program in 2014. She graduated from Weber State University and was awarded the Goldn Scaler Award for her outstanding clinical skills. Brandi and her husband Mike have two daughters, Kendall and Kamrynn. Brandi loves her job! In her own words, "Im very lucky to wake up and go to a job I love!"
Jamee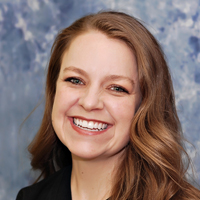 Jamee has been a hygienist at Rock Run Dental for more than 17 years. She graduated with honors from Weber State University with her bachelor's in dental hygiene. Her favorite thing about being a hygienist is her ability to help people improve not only their smiles but also their overall health.
Jamee enjoys life, cooking, gardening, the outdoors, serving in her church, but most of all being a mom and spending time with her two sweet daughters and her husband.
Glenda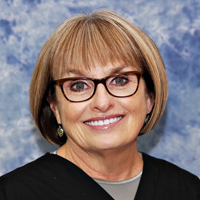 Glenda has been working at Rock Run Dental since 2011 and as a dental assistant with Dr. Clark since 2019. She has been in the dental field for many years as an assistant and owned a lab with her husband where she worked as a lab technician.
Glenda loves her grandkids, the outdoors, the sun, hiking, camping, and just walking the neighborhood. Being from California, she really misses the ocean.
Kelsi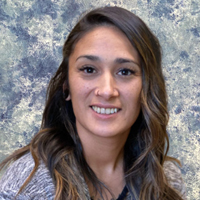 Kelsi has been in the dental field since 2014. She believes the dental office shouldn't be a place of fear and strives to be helpful going above and beyond for patients and their needs.
When she isn't working, she can be found spending time with her two children, up in the mountains Jeeping, or crafting.
Michaelene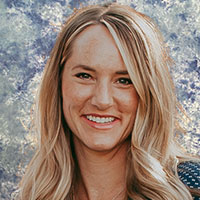 I began working in the dental field in 2003 assisting General dentists, Pedodontists, and Orthodontists. I attended the dental hygiene program at Weber State University and graduated in 2007. I've worked as a hygienist ever since and loved every minute of it! It's rewarding playing a part in my patients' overall health.
I married my best friend in 2004, my husband and I have two boys and twin girls that are so much fun! I love to spend time outside hiking with my family, gardening, biking, and kayaking.
TAREN
Taren graduated from Roy High School in 2004. She joined our team in 2022. Taren began in the medical field, but found dentistry to be better suited for her. Her position as a receptionist follows Dr. Clark's practice as she manages his schedule. She is married with three children and loves spending time with family, she travels, camps, and spending time outdoors.