We recognize that all of our patients are unique and deserve to receive dental care that reflects their individual needs. Our experienced and talented dental team is committed to working with you and your family to create a comfortable, stress-free, and rewarding dental experience every time you visit our practice.
We are pleased to welcome you and your family, and we look forward to working with you.
---
Jennifer R.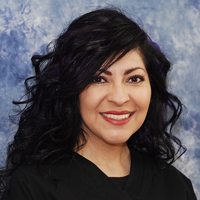 Jennifer has been working at Rock Run Dental since 1999 and graduated from Bryman College in 1995 in dental assisting. She takes pride in being the head assistant and enjoys working in a high tech. dental office. She enjoys making people feel great about their smiles. She is a caring individual and loves to help the patients feel comfortable.
She has a wonderful husband, three children, and two fur-babies. Jennifer enjoys camping, barbequing, and sitting around the fire. She also loves football.
Jennifer C.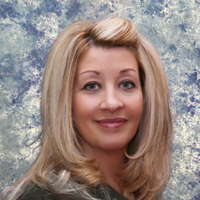 Jennifer has been in the dental field for more than 30 years, with 21 of those at Rock Run Dental. She graduated from North Eastern Oakland Community College in Michigan. She started her career as a dental assistant and taught assisting at the Utah Institute of Dental Assisting for seven years. Jennifer worked as a dental assistant for Dr. Miller for 20 years before becoming a dental receptionist. She now specializes in patient scheduling, financing, insurance, and treatment planning to ensure the best possible care for our patients.
In her free time, she enjoys traveling with her husband, riding motorcycles, taking photographs, and spending time with her two children and two granddaughters.
Heather
Bio coming soon!
Diane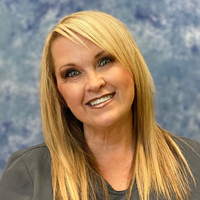 Bio coming soon!
Sheila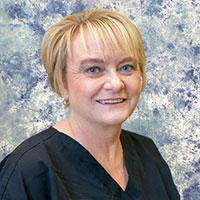 Sheila has worked in the dental field since 1987 when she began her dental assisting training. She has worked in all areas of the dental office, her passion being as an assistant. Beginning in 2017, Sheila feels blessed to have the opportunity to assist Dr. Miller and his hygienists, taking care of his patients' dental needs.
Outside of the dental office, Sheila loves spending time with her husband and two sons, bargain shopping, and traveling (which she doesn't think she gets to do enough of).
Jerolyn
Jerolyn has been working in the dental field since 2006. She loves taking care of patients and wants to help them be as comfortable as possible when in her care. Jerolyn says "Working with Dr. Miller and her co-workers is what makes getting up early to come to work easy and fun!
Jerolyn was born and raised in Star Valley Wyoming. She has lived in California and PA before settling in Utah. She has 2 daughters and gained 4 more daughters and a son after marrying her husband Steve; together they have 12 grandchildren. Jerolyn enjoys traveling, spending time with her grandchildren, and crafting.
Brandi
Brandi has worked in the dental field since 2008. She graduated from Weber State University's dental hygiene program in 2014. She was awarded the Golden Scaler Award for her outstanding clinical skills. She has worked for Dr. Miller for seven years. Brandi's number one goal at Rock Run Dental is improving her patients' oral and physical health. In her own words, "I'm very lucky I get to wake up and go to a job I love!"
Brandi is married to her amazing husband Cameron in 2012. They also have the world's best Labrador retriever named Brecken. She and Cameron love hiking, exploring, and are sports fanatics.
Jamee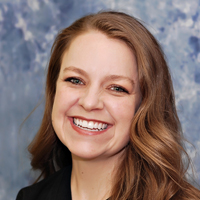 Jamee has been a hygienist at Rock Run Dental for more than 17 years. She graduated with honors from Weber State University with her bachelor's in dental hygiene. Her favorite thing about being a hygienist is her ability to help people improve not only their smiles but also their overall health.
Jamee enjoys life, cooking, gardening, the outdoors, serving in her church, but most of all being a mom and spending time with her two sweet daughters and her husband.
Glenda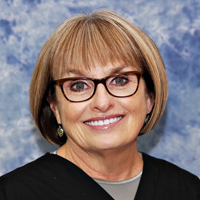 At Rock Run Dental, Glenda has been working as a dental assistant with Dr. Clark for over a year. She has been in the dental field for many years as an assistant and owned a lab with her husband where she worked as a lab technician.
Glenda loves her grandkids, the outdoors, the sun, hiking, camping, and just walking the neighborhood. Being from California, she really misses the ocean.
Kelsi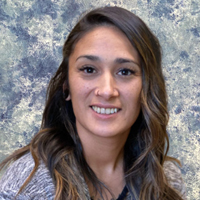 Kelsi has been in the dental field since 2014. She believes the dental office shouldn't be a place of fear and strives to be helpful going above and beyond for patients and their needs.
When she isn't working, she can be found spending time with her two children, up in the mountains Jeeping, or crafting.
Michaelene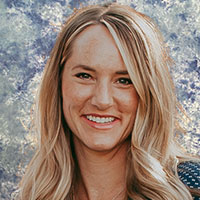 I began working in the dental field in 2003 assisting General dentists, Pedodontists, and Orthodontists. I attended the dental hygiene program at Weber State University and graduated in 2007. I've worked as a hygienist ever since and loved every minute of it! It's rewarding playing a part in my patients' overall health.
I married my best friend in 2004, my husband and I have two boys and twin girls that are so much fun! I love to spend time outside hiking with my family, gardening, biking, and kayaking.